Design, dev, strategy
|
London, UK
I'm a freelance design partner for mostly early stage startups, brands & products.
I specialize in user experiences that solve acquisition and retention challenges at scale.
It's design meets psychology meets strategy.
Before you, I spent 10 years working with some of the biggest brands and startups in the US, UK and Europe.
I used to lead design teams, now I partner directly with companies and founders.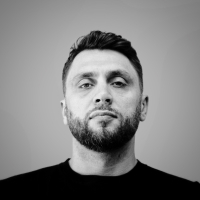 10+ years experience
Netflix, Google, Facebook, Landrover, Chanel, Volvo, Sony Pictures, Mulberry, Nintendo, Unilever, Agent Provocateur, Huel, Mahabis, Ahluwahlia, Pirate Studios, Caruso, Satechi and more...
Partnering with clients short & long term
More often than not I'm working remotely with clients in the US, UK & EU. Helping founding teams evolve their products.
Liam is one of the few designers who understands business holistically. He knows how to sell, how to think about aquisition and he's a great designer and developer to round it all off
Got a project you want to talk about? — Email me
How I can help you
I can work solo or act as an extension of your team. If you've got a bigger challenge I can pull together a team to crack that nut too — all without the costs, or headaches of an agency.
Design your MVP

Get you up and running

UX Sprints

Solve specific design challenges

Ecommerce Design

Design (and build) for Shopify

Product Strategy

Help increase your market value